MEET THE TEAM
About / Meet the team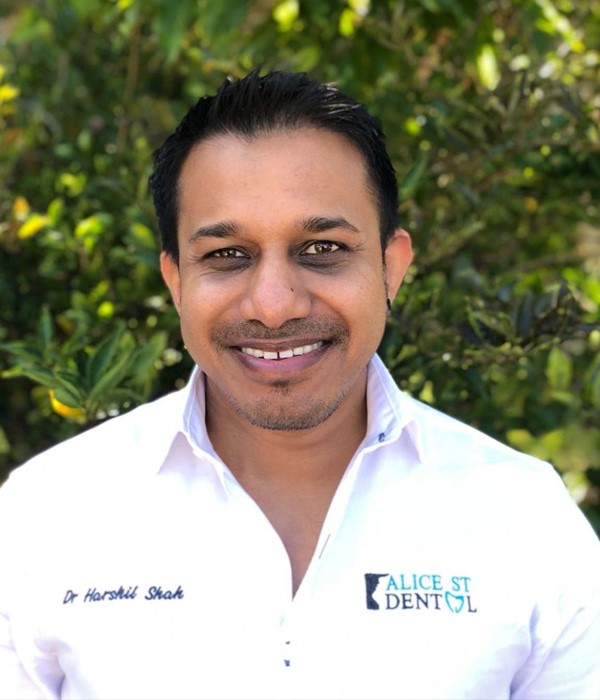 DENTIST
Dr. Harshil Shah
BDS LONDON
Harshil is a well travelled, having born in Kenya and trained in London Atherton is now home. He graduated from the prestigious Kings College London. He has advanced training in crowns and bridges, as well as Orthodontics and TMJ /Sleep dentistry.
In his spare time, you will find him playing or watching soccer, at the gym or cooking up a storm.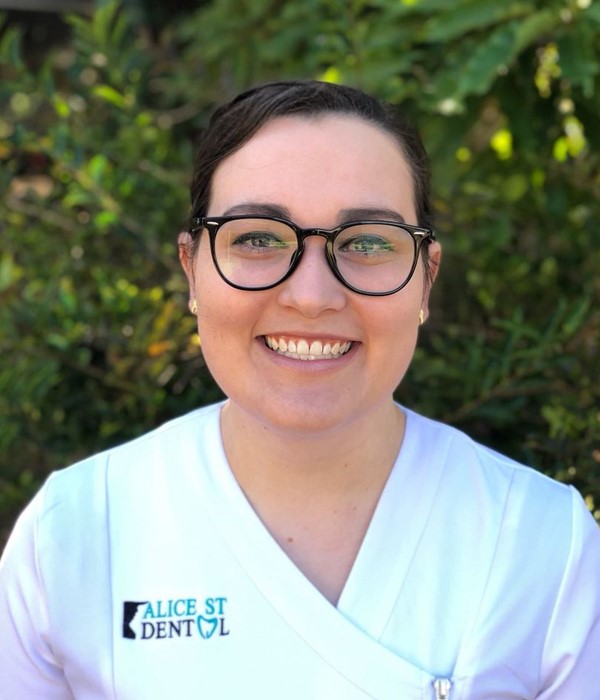 DENTIST
Dr. Molly Heslop
BDS
The team would like welcome Dr.Molly Heslop to the practice. ''Having lived in NQ since the age of two, I am sensitive to the difference in availability of service between regional and metropolitan Australia, and as such, I am passionate about raising the profile of oral health in the region''. Dr.Molly says ''Excellent communication skills are key to the practice of dentistry and I aim to explain procedures and treatment options in an understandable manner so my patients can make fully informed decisions and be active participants in their oral health''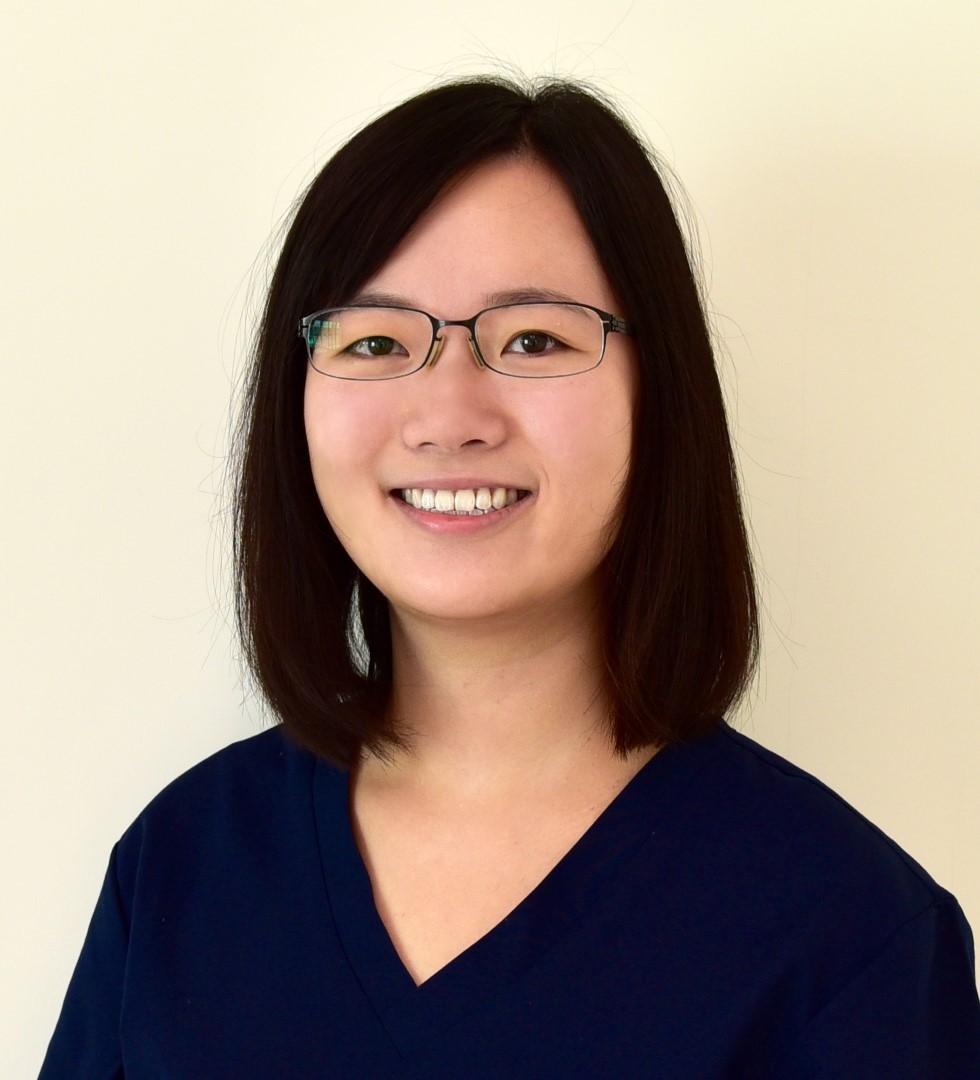 DENTIST
Dr. Mandy Chan
BDS
Dr Mandy Chan obtained her Bachelor of Dental Surgery degree from King's College London, United Kingdom. She has since worked at general practices in United Kingdom and Singapore before relocating to Australia.
She always strives to deliver holistic patient-centred care with a preventive and minimally invasive philosophy. Her thorough and gentle approach helps to put her patients at ease and receive quality care in a comfortable environment. She enjoys attending courses and conferences regularly to enhance her skills and keep her knowledge up to date in order to provide optimal treatment for her patients.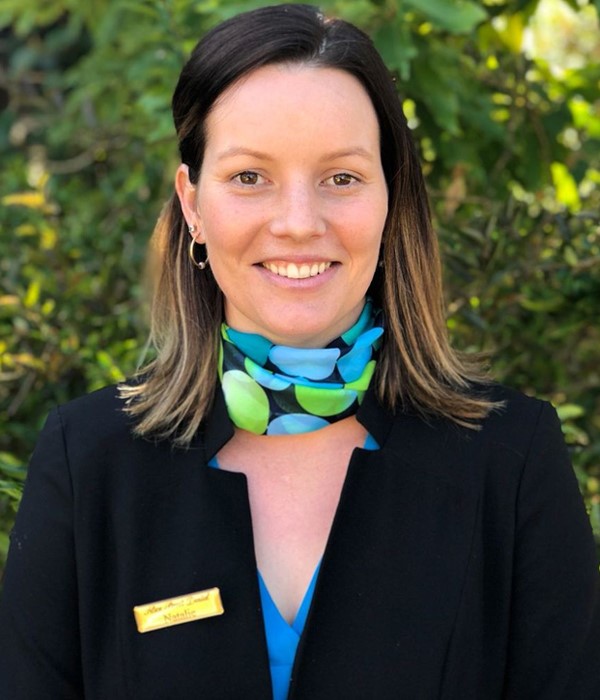 Team Leader
Natalie Eakin
Natalie started work in 2003 as a trainee dental assistant after leaving school. This profession has taken her abroad to work and found the dental industry was the right fit for her.
She's been a practice manager for 8 years and loves her job role. It lets her interact on a daily basis with patients whom she's known, some for more than 13 years. Over the years, they have seen her family grow as she got married and had her children.
She's excited about the new technologies the dental industry has to offer and although Alice St Dental may be a small town practice, it has a lot to offer its patients in the way of innovation.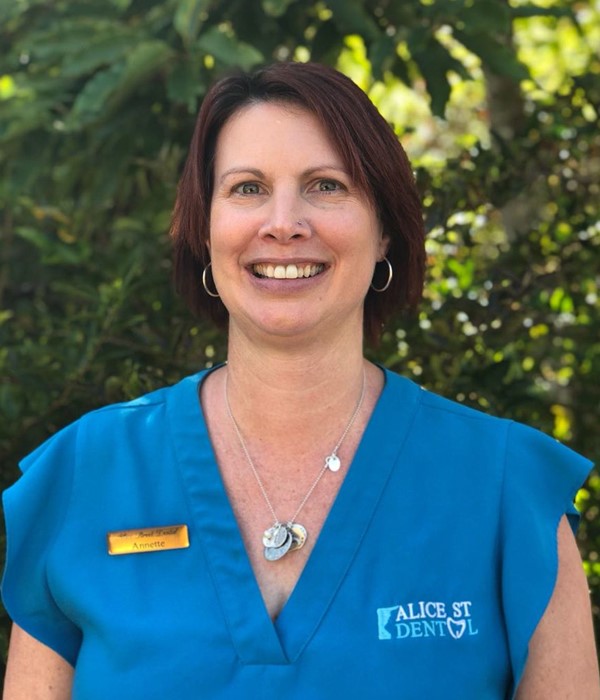 Front Office Coordinator
Annette Armstrong
Annette started working at Alice St Dental in January 2015 after relocating from Cairns where she'd been working in the dental industry for over 18 years. She enjoys working in our busy and very progressive little practice which has given her the opportunity to expand her skills.
She has three children 15, 6 and 3 that keep her busy in her spare time. They love the outdoors and camping. She can also be found running with a wheelbarrow from Chillagoe to Mareeba.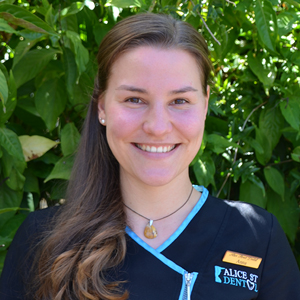 Clinical Leader
Anna Weissenborn
Anna joined the team in September 2015, her job role is the clinical leader, this has given her the opportunity to train others and advance her knowledge in dental assisting.
She was born in Berlin and moved to Australia as a backpacker over 5 years ago.
Anna started as a trainee dental assistant in this practice and has now completed her certificate III. She has a love for travel and in her spare time, she enjoys spending time at Lake Eacham.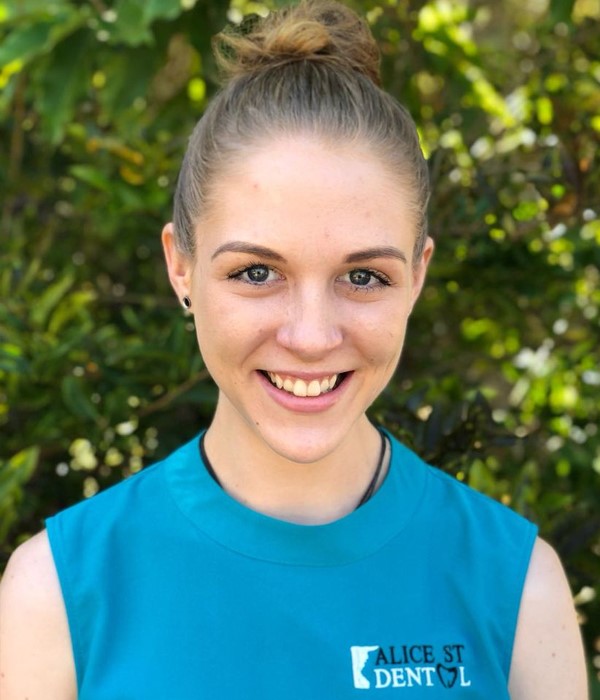 Dental Assistant
Jess Van Dorssen
Jess has lived on the Tablelands for most of her life. She has recently started training and wishes to further her skills and education in the future.
In her spare time, she enjoys exploring all the of the beautiful spots the local area has to offer, from waterfall hunting to 4×4 drives.
Jess loves being outside in nature, at home you will usually find her out in her garden.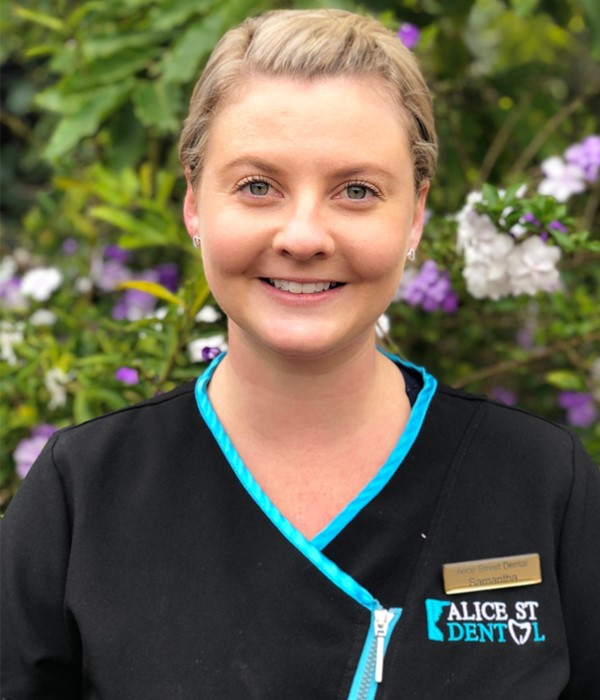 Dental Assistant
Samantha Thurgate
Samantha began Dental Assisting at a busy practice in Cairns in 2011 where she attained her Certificate III. She then furthered her skills and worked throughout the communities of Cape York.
She has now been a part of our team since July 2017. She loves camping and being out in the bush with family and friends.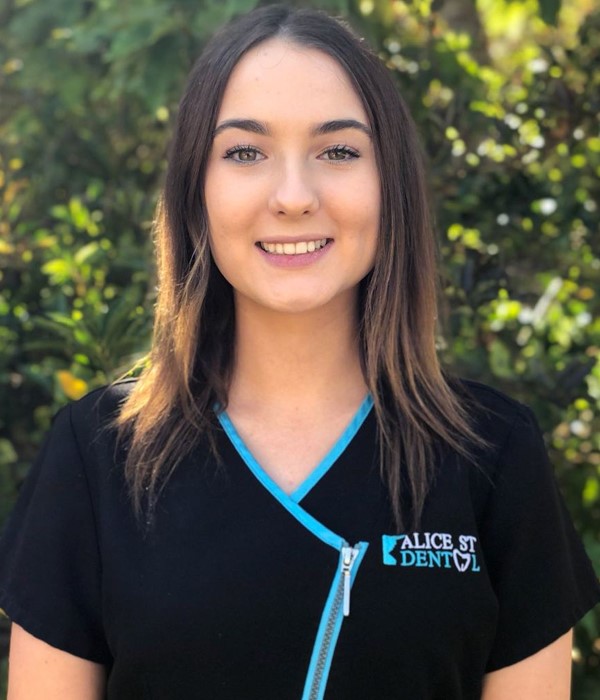 Dental Assistant
Gabrielle Gallo
Her role as a trainee dental assistant commenced in November 2016 and she is currently studying her Certificate III.
She's grown up on a farm in Atherton her whole life and enjoys traveling and spending her weekends away.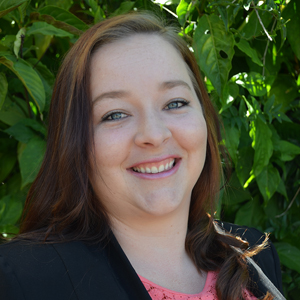 Front Desk
Bridget Williams
Bridget began her role as Alice St Dental's busy receptionist in March 2016. She enjoys meeting and talking with the patients as well as learning about the dental industry.
She was lucky enough to have grown up at the beautiful Lake Barrine. She loves horses and enjoys exploring with her son.
Opening Hours
Mon
7:30 am – 7:00 pm
Tue
7:30 am – 7:00 pm
Wed
8:00 am – 6:00 pm
Thurs
7:30 am – 7:20 pm
Fri
7:30 am – 5:30 pm
Sat
8:00 am – 2:00 pm
Opening Hours
Mon–Fri 8 am–5.30 pm
Thurs8 am–6.30 pm
Sat 8 am–2.00 pm