Home / Services / Restorative Dentistry / Dental Implants
DENTAL IMPLANTS
Home / Services / Restorative Dentistry / Dental Implants
What are Dental Implants?
Permanent solution for tooth loss
Whether you have lost all your teeth, a few of them, or even just one tooth, dental implants should be considered as an option for your oral rehabilitation program. To help you decide if the benefits of implants are suitable for you, contact us today. A consultation will clarify what type of treatment you require.
A dental implant is the closest thing to a natural tooth your dentist can give you. It can allow for the replacement of a missing tooth without modifying adjacent teeth.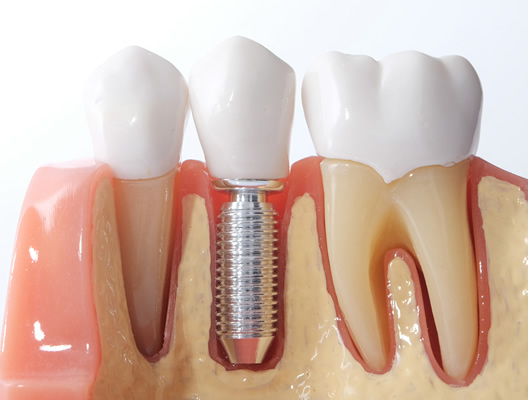 A dental implant can be thought of as an artificial tooth root. This is a biocompatible material that resembles a screw and is placed in a simple procedure. After the implant is placed a crown is placed to restore function, then aesthetics and quality of life follows.
Implants are fixed and do not need to be removed.
Natural function and look
Can be changed or updated
Improved chewing and speaking
Improved facial appearance
Opening Hours
Mon
7:30 am – 7:00 pm
Tue
7:30 am – 7:00 pm
Wed
8:00 am – 6:00 pm
Thurs
7:30 am – 7:20 pm
Fri
7:30 am – 5:30 pm
Sat
8:00 am – 2:00 pm
Opening Hours
Mon–Fri
8 am–5.30 pm
Thurs
8 am–6.30 pm
Sat 
8 am–2.00 pm