MOUTH GUARDS / SPORTS GUARDS
Home / Services / General Dentistry / Mouth Guards & Sports Guards  
MOUTH GUARDS / SPORTS GUARDS
Home / Services / General Dentistry / Mouth Guards & Sports Guards
Mouth Guards / Sports Guards
A mouthguard is a removable rubber appliance, to protect the teeth from traumatic injury during sporting activities. Teeth are at risk of damage when playing impact/contact sport and can result in long and potentially expensive treatment to restore teeth to normal function and appearance if damaged. Mouthguards also help to reduce the risk of jaw fractures and concussion caused by a collision. Mouthguards should be worn during any sport where there is the chance of a knock to the face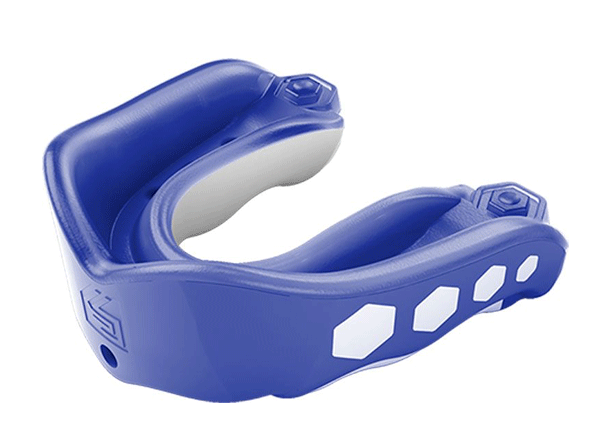 There are three types of sport when we consider the chance of injury:
Contact sports where contact is part of the game. These include football, rugby, martial arts and boxing. The mouthguard should be compulsory for training and games.
Collision sports where contact often happens but it is not expected or allowed. These include basketball, hockey, water polo, lacrosse, netball, baseball, softball, squash, soccer, BMX bike riding, skateboarding, in-line skating, trampolining, cricket water skiing and snow ski racing. A mouthguard is highly recommended.
Non-contact sports where contact is a rare occurrence. These include such sports as tennis where a mouthguard is not needed.
At Alice St Dental we are proud to support all of our local sports teams and hope to keep their teeth safe with custom made mouthguards which can now be made in your team colours. Contact us today to see what deal we can do for your sports team, group discounts apply!
Opening Hours
Mon
7:30 am – 7:00 pm
Tue
7:30 am – 7:00 pm
Wed
8:00 am – 6:00 pm
Thurs
7:30 am – 7:20 pm
Fri
7:30 am – 5:30 pm
Sat
8:00 am – 2:00 pm
Opening Hours
Mon–Fri
8 am–5.30 pm
Thurs
8 am–6.30 pm
Sat 
8 am–2.00 pm